Posted by Tape Jungle on 10/07/2022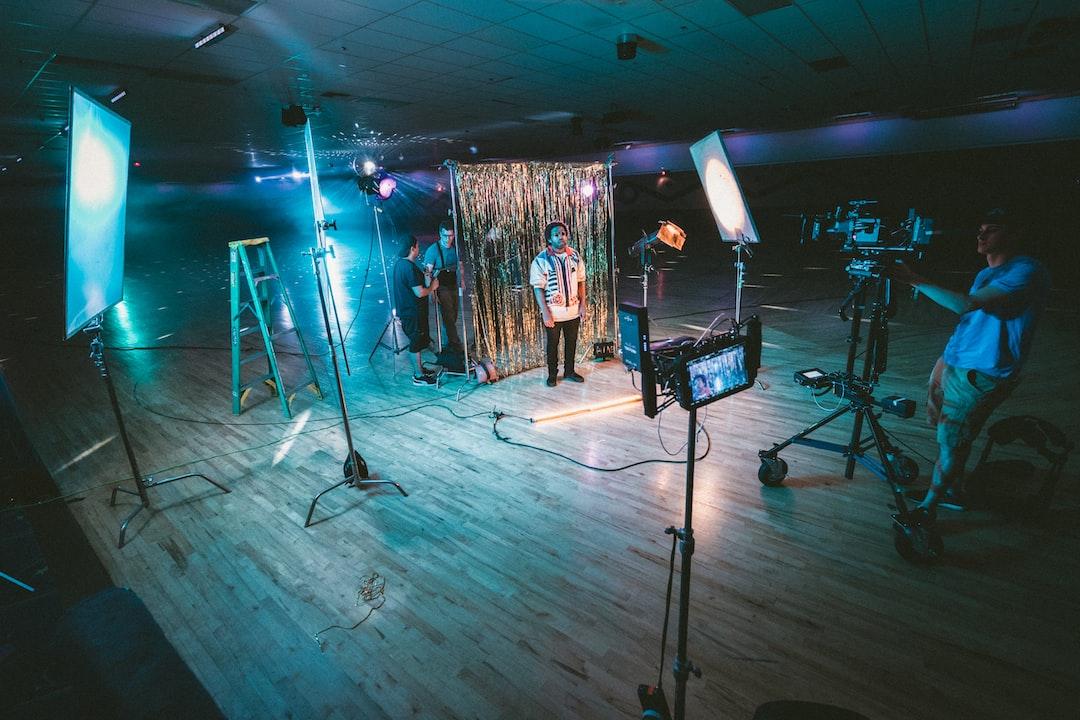 Gaffer tape has become an entertainment industry staple. You don't have to be an electrician or lighting technician on a set — otherwise known as a "gaffer" — to benefit from it's strength and flexibility. you don't even have be in show business.
What Is Gaffer's Tape?
Gaffer tape — also known as gaffing, gaffers, or gaff tape — is pressure-sensitive, high-tensile tape with a matte, heavy cotton backing. It sticks to almost any surface, even fabric, and goes on smoothly without curling or twisting. It's strong adhesive can handle most tasks, but the tape removes easily without leaving residue.
Gaffer tapes are often used in the photography, theater, movie, and television production industries. It was invented by Ross Lowell, a filmmaker who wanted to easily mount lights for a documentary he was working on. A high melting point keeps the cotton tape secure even on hot surfaces, and it's resistance to flame and water means you can safely use it on most equipment.
These tapes are also perfect for taping down tripping hazards such as cables and can hide them and other items from the audience's view. Industry professionals call the process "gaffing," and a covered cord is considered "gaffed."
How Is Gaff Tape Different From Duct Tape?
While many confuse gaff tape with duct tape, important distinctions between the two suit each to different needs. Unlike gaff tape, duct tape is difficult to remove and leaves visible residue behind, making it less convenient for temporary applications.
The shine of duct tape can also be a drawback in certain situations. It reflects light and is easier to spot. Audiences may find it distracting, and film and theater designers often prefer not to show the seams, so to speak, of their settings.
The Best Uses for Gaffer Tape
Gaffer tape is easy to use — though it can take a little practice to master the proper ripping technique to tear off clean strips. And it's incredibly handy. These are only some of the uses to which you can put gaffer tape.
Gaffer Tape for Film, Photography, and the Stage
Gaffers, theater crews, and photographers rely on the tape for many common functions. Whether a professional or an enthusiastic amateur, you won't regret making gaff tape part of your tool kit.
Attach Lights and Other Equipment
Hold down clamps, secure stands and monitors, mount static cameras, and so on. You can use gaff tape to set your equipment, and it won't create a glare or interfere with your lighting.
One of the most common gaffer tape uses for actual gaffers is attaching lights to background stands.
Secure and Organize Gear
Keep valuable equipment secure and everything organized with the help of gaffer tape. When packing up for the day, tape things in place without worrying about leaving a sticky residue.
Gaffer tape also provides a convenient way to organize wires and cables. Tape them together or use the tape to keep loops orderly. Don't want to use a new piece of tape for lines that require frequent rolling and unrolling? The cloth backing is flexible enough that you can tie it instead.
Cover Cables
Don't let your actors — or anyone else — trip over loose cables as they move around the set. Gaffer tape will hold cables tightly to the floor and conceal ugly cables from the audience.
Mark Stages
Sometimes you want a reflective tape that actors and set hands can see in the dark. Other times, you want to use the more discreet gaffer tape to mark sets and stages while keeping things subtle.
Perform Quick Fixes on Sets
Things fall apart, and duct tape isn't always a good choice on set due to it's reflective properties and residue. When you need a quick fix for a surprise issue, gaffer's tape makes a better choice.
Secure Shelters and Doors
Protect your gear from the elements or hold doors open to take advantage of natural light or minimize noisy entrances and exits. Plus, gaffer tape can prove to be your best friend on windy outdoor shoots. Keep umbrellas open and light objects in place.
Gaffer Tape for Trade, Crafts, and Everyday Life
But gaffer tape can be equally useful to businesses and crafters. It's the go-to trade show tape, a great floor marking tape, and an aid to artisans.
Map Out Floor Space
Gaffer tape can mark routes and minimum distances in high-traffic areas. The adhesive and backing material are built to last, standing up to frequent wear and scuffing.
Set Up Trade Show Booths
After the entertainment industry, gaffer tape may be best known as a trade show tape. It makes it easier to set up your booth efficiently and without disrupting your design. Plus, you don't have to worry about tape-related damage.
Many convention centers recommend or even insist on gaffer tape. It'll keep you compliant with building regulations when working with electronics, marking floors, or attaching objects.
Secure Woodworking or Metalwork Projects
If you craft with wood or metal, you sometimes need to hold projects in place so that you can work with them or allow the glue to dry. Gaffer tape will give you the hold you need while still removing cleanly.
Life Hacks
Use gaffer tape in everyday life hacks. Use it to mark your property lines, cover your computer camera, or temporarily repair torn hems and holes in your shoes.
Keep gaffer tape on hand by taking a paper clip and leaving a small space at the top. Wrap gaffer tape around the bottom, layering it on top of itself. Because it removes cleanly, you can peel off little bits as needed.
Get Crafty
While gaffer tape is not duct tape, you can use it in many of the same ways for quick repairs. Why not give your next crafts project a little boost with gaffer tape? It's easier to find in a wide variety of colors and more forgiving of mistakes. You can just remove it and reattach it how and where you want it.
Try any of these fun duct tape crafts with gaffer tape instead:
Corner bookmarks and book covers
Belts, wallets, or other accessories
Picture frames
Bows for presents or home decorations
DIY games such as checkers or cornhole
If you're feeling particularly adventurous, you can even create DIY hammocks or snowshoes!
The Best Gaffer Tapes
Tape Jungle offers an array of high-quality gaffer tapes to suit all your gaffing needs and more. We carry different widths, roll lengths, and adhesive strengths for those who need the tape to bear extra weight.
Since these tapes are often used to hide things, they also come in various colors so that you can match them to different surfaces. We want you to find the right tape at the right price for you or your business.
Standard Grade Gaffers Tape (67680)
This tape is coated in a rubber adhesive and is hand-tearable. In addition, it is water and abrasion-resistant, which makes it perfect for marking places on stages.
We sell this tape by the roll or case in the following 11 colors:
Black
Gray
Red
White
Yellow
Burgundy
Brown
Dark green
Beige
Navy blue
Royal blue
Available widths are:
1/2 in (12 mm)
3/4 in (18 mm)
1 in (24 mm)
1.5 in (36 mm)
2 in (48 mm)
2.5 in (60 mm)
4 in (96 mm)
6 in (144 mm)
12 in (288 mm)
Rolls come in lengths of 45 or 60 yards.
Premium Cloth Gaffers Tape (67665)
As the name suggests, this premium tape is stronger than standard tape and can be used to join background props. It is also excellent as a bookbinding adhesive.
It's available in all the same colors as our standard tape except for burgundy and beige and comes in widths of:
1/2 in (12 mm)
1 in (24 mm)
2 in (48 mm)
3 in (72 mm)
We sell this tape by roll or case. The rolls are 55 yards long.
Standard Grade Fluorescent Gaffers Tape (67680F)
Our fluorescent tapes come in four bright colors: green, orange, pink, and yellow. These bright colors are made to be seen and are perfect for labeling items and marking stages.
You can buy this tape by the roll or case, and we offer 10 different widths:
1/2 in (12 mm)

3/4 in (18 mm)

1 in (24 mm)
1.5 in (36 mm)
2 in (48 mm)
2.5 in (60 mm)
3 in (72 mm)
4 in (96 mm)
6 in (144 mm)
12 in (288 mm)
Premium Cloth Fluorescent Gaffers Tape (67665F)
This premium tape is nonreflective with a matte finish. It has a very strong rubber finish and won't glare on stage.
This tape also comes in the same four bright colors as the standard fluorescent tape. You can purchase it by roll or case, and it comes in four different widths:
1/2 in (12 mm)
1 in (24 mm)
2 in (48 mm)
3 in (72 mm)
For More Information on Gaffer Tapes, Visit Tape Jungle
Visit our gaffer's tape page for more details about our products, including prices, descriptions, and reviews.
For more information or questions, please get in touch with our knowledgeable professionals. You can also call us at (877) 240-2511 during regular business hours: Monday to Friday, 9 a.m. to 5 p.m. Eastern time. We look forward to helping you find the perfect tape to meet your needs!