Posted by Tape Jungle on 06/13/2022
The Best Uses for Reflective Tape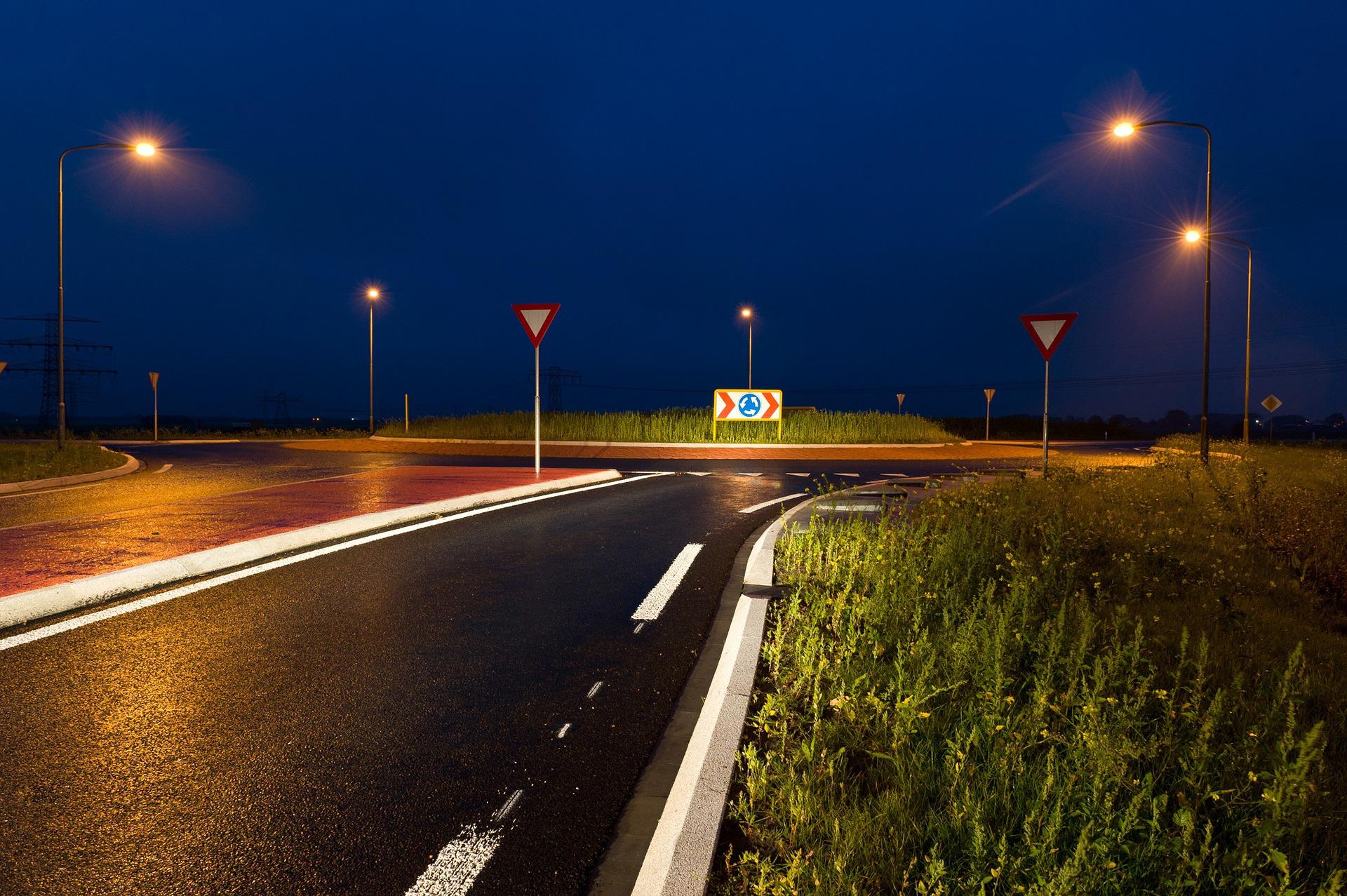 Tape Jungle has commercial-grade, high-intensity reflective tapes coated with a high tack permanent adhesive. Also called safety tape and glow tape, reflective tape is typically used for marking and safety applications. You might see it marking dangerous areas on a construction site or applied to road signs. However, safety tape's capabilities extend far beyond these conventional applications.
This article outlines the best uses for reflective tape, including some that you might not have thought of before. At Tape Jungle, we have a full line of DOT-approved conspicuity tapes. These are designed for rugged outdoor use on road signs, emergency vehicles, automobiles, trailers, and more. We also offer free shipping on all reflective tapes. Learn more about the different types of reflective tape and their appropriate uses.
Kinds of Reflective Tape
When evaluating different kinds of reflective tape, there are three categories to consider: grade, DOT approval, and color intensity. The grade level of a tape describes its composition and durability, and different grades are designed for different purposes. DOT reflective tapeis approved by the Department of Transportation for improving vehicle visibility and reducing collisions. Color intensity refers to the vibrancy of the tape's color.
Grade Levels
Standard Grade Fluorescent Reflective Tape (SPFLY): Standard grade reflective tape is an excellent general-purpose tape. The weatherproof film is suitable for outdoor use, and it has excellent corrosion and solvent resistance. It comes in yellow and orange, which are considered high-visibility fluorescent colors.
Engineering Grade Retro Reflective Tape (77066): Engineering Grade Retro Reflective Tape is designed for permanent and temporary traffic signage. It is more durable than standard grade and approved for professional usage. Engineering grade tape can remain attached for about seven years.
Water Grade SOLAS Marine Reflective 50 YD (SOLAS): SOLAS reflective tape is approved by the Coast Guard for application to watercraft to improve visibility. The retro-reflective tape has encapsulated lens and pressure-sensitive adhesive-coated sheeting. It is specially formulated to withstand exposure to water without losing its adhesion.
DOT
DOT-C2 Reflective Conspicuity Tape 2" (48 mm) x 150' (DOTXX): DOT C2 (HI) Series Retro-reflective tape of High-Intensity Grade is a highly reflective, self-adhesive film with excellent resistance to corrosion and solvent. It's weatherproof, so it can safely be applied to vehicles stored outdoors.
DOT-C2 Reflective Conspicuity Tape (V92308): This tape is a weather and solvent-resistant product for rugged, outdoor, automotive use. It adheres to irregular surfaces such as the sides and rear of trucks, trailers, buses, agricultural equipment, utility vehicles, automobiles, and mobile and industrial equipment.
DOT Reflexite Conspicuity Solid Colors - V92 Reflective Tape (V92DB): Solid color reflective tapes are available in blue, green, orange, and more. The Oralite® (Reflexite®) V92 Daybright® material is composed of cube corner (microprism) retroreflective elements integrally bonded to a flexible, smooth-surfaced, durable, and weather-resistant UV-stabilized polymeric film.
Color Intensity
High-Intensity Retro-Reflective Tape (HXREF): This tape boasts a honeycomb prismatic surface that maximizes reflectivity. Its colors appear far more vibrant than standard reflective tape. High-Intensity Retro-Reflective tape is used for safety applications such as safety cones and trailers where increased visibility is required.
Fluorescent Daybright Tape - 5 Year (V97DB): As the name implies, Fluorescent Daybright tape is so vividly colored that it appears as bright as daylight. Reflexite Fluorescent Daybright Conspicuity Material is a solvent-resistant product designed for harsh outdoor weather and used for graphic vehicle applications. It remains durable for five years. It is available in orange and yellow.
Striped Reflective Tape (77068): This tape has a glass beaded retro-reflective sheeting to provide bright colors with light-reflective properties in darkness. It is available in two varieties: the classic yellow and black "caution tape" striped pattern or an attention-grabbing red and white striped pattern. The aggressive, pressure-sensitive acrylic adhesive bonds well to most substrates.
Uses for Reflective Tape
Reflective tape has many uses around the home, garage, farm, and worksite. It's so versatile that it can adhere to anything, including metal, concrete, and fabric. Reflective tape reflects light for additional visibility wherever you need it. The list below outlines a few popular uses for reflective tape:
1. Walking Passages
To help with safety, place reflective tape on sidewalks, hallways, passageways, signs, mailboxes, or roadside fences. This is particularly important if you are in an area prone to power outages. Lining walkways with glow tape ensures that no matter how dark it is, people will be able to see where they are going.
2. Edges and Ledges
There's never enough warning signage for sudden drops or rises on the ground. A narrow strip of reflective tape on the edge of a step will catch the eyes of drivers or pedestrians to help them avoid a fall or injury. Use safety tape with a high abrasion resistance that can withstand being repeatedly stepped on without wearing it out.
3. Low Hanging Dangers
Everyone has had the embarrassing experience of hitting their head on a low doorway or hanging decoration. To prevent this, locate low doorways, objects hanging at head height, and anything else someone could walk into. Avoid a serious head injury by placing reflective tape on these surfaces and objects. Even if someone is distracted, the glint of light from reflective tape will give them enough warning to avoid hitting their head.
4. Bicycles and Motorcycles
DOT conspicuity tape is required for large vehicles, but it's also recommended for bicycles and motorcycles. Keep yourself safe by applying glow tape to your bike. Put most of the tape on the back of your bike because that's the part that cars approaching behind you will see first. You could even incorporate the tape into the design of your bicycle, motorcycle, helmet, scooter, or skateboard.
5. Warehouse Machinery
Ensuring that the hard edges on machinery are always visible is very important. Reflective tape is a small cost compared to the costs of a workplace accident. If the reflective tape doesn't interfere with the machine's functioning, you can apply it directly to the dangerous mechanical parts. Otherwise, apply reflective tape to the floor nearby to remind workers that they are entering a high-alert area.
6. Arts and Crafts
On a lighter note, glow tape is a fun and inexpensive art tool. Whether a sophisticated art installation or a child's school project, reflective tape can add an unexpected twist to artistic expression. Colored tapesand striped tapes are especially good choices.
7. Water Activities
We design marine-grade conspicuity tapefor water use, such as rafts, kayaks, life jackets, water buoys, and paddles. Reflective tape on your craft's topside, sides, and underside can greatly impact visibility and safety, particularly for life rafts and smaller vessels. Applying strips of reflective tape to life jackets ensures that you will be able to find the jackets even in dark or stormy weather. Be sure to use the SOLAS reflective tape because other tapes will lose their stickiness if exposed to too much moisture.
8. Farm Use
Like warehouse machinery, tractors, lifts, and smaller utility vehicles like 4-wheelers can be dangerous if they're not visible. Add conspicuity tape to farm vehicles and equipment, especially if people are working at dusk or dawn.
9. Adventure Travel
For outdoor lovers, our reflective tape should be in your first aid and safety kit. You can use it on campers, boats, or supply boxes to add visibility. If you need to make a quick repair, the reflective tape will hold as well as duct tape, thanks to its weatherproof properties.
10. Outdoor Sports Equipment
Add some glow tape to your sports equipment. You'll be able to spot your equipment, whether it's at a back of a storage shed or lost in a field. You can even personalize your equipment by making colorful designs with tape.
11. Pet Collars and Harnesses
In 2014, reindeer herders in Finland started covering their reindeer's antlers with reflective paint to prevent the animals from being hit by cars. Try a less dramatic version of this trick by putting reflective tape on your pet's collar or harness. This is highly recommended for dogs who enjoy nighttime walks.
12. Mailboxes
Make sure your mailbox never gets damaged by a late-night driver by applying strips of reflective tape to it. You'll also make your local postal worker's life easier if they have to deliver early in the morning or late in the evening.
13. Packing Tape
Keep your packages safe by using reflective tape as packing tape. Your package will be impossible for postal workers to forget, thanks to its vivid packing tape, and the tape will withstand the rigors of transport.
14. Roadside Hazards
Prevent collisions by adding reflective tape to trees, dumpsters, and other large objects near roads.
Buying Reflective Tape
No matter what kind of reflective tape you need, Tape Jungle has you covered. You can even order custom tape to get something extra special. Check out the wide variety of reflective tapeto find the right kind for you.