Posted by Tape Jungle on Dec 09, 2023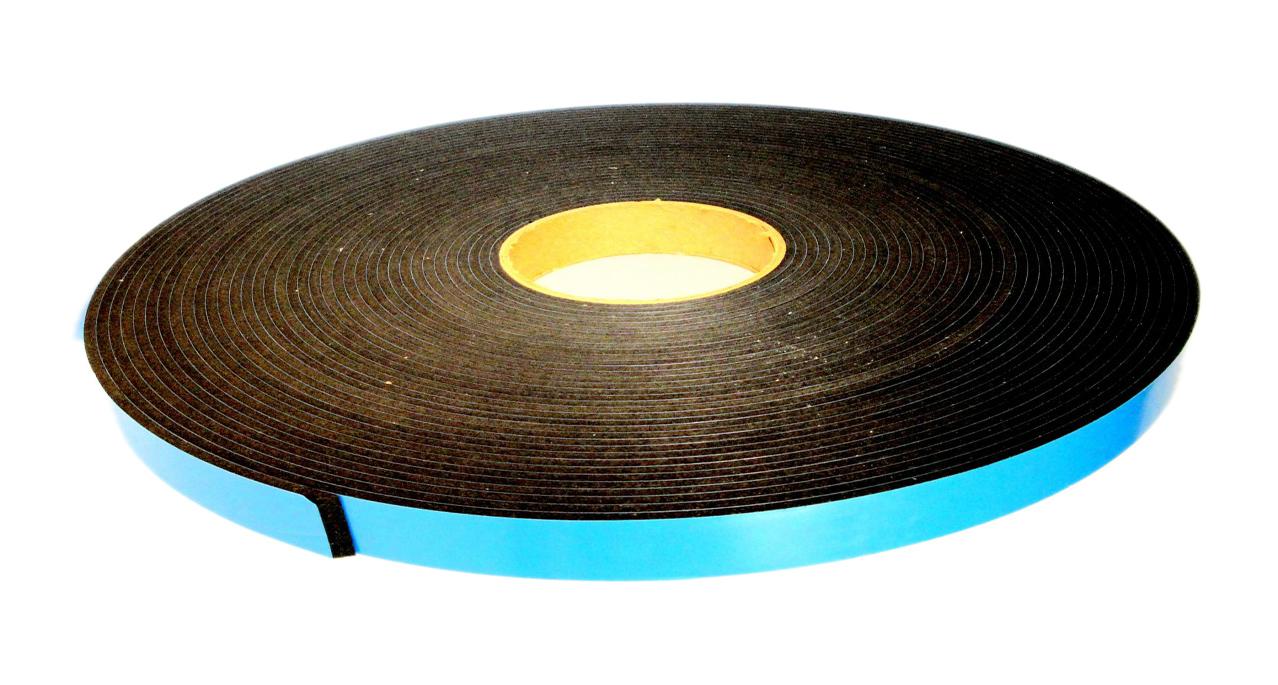 Foam tape combines the benefits of foam, which flexibly fills the space between two surfaces, with a double-sided tape adhesive, which ensures a permanent stick. Foam tape is a handy tool for various project types, with home and professional applications. It can be used indoors to mount items like mirrors or even in the shower for soap holders or towel hooks.
Foam tape is often used for weather stripping, to bond or seal the space between surfaces and prevent the escape of liquid, air, or dust, to hang display signage, or to reduce the noise and damage of vibrations between two surfaces. The tapes can be used in construction, automotive, hobbies, home improvement, electronics, signage, industrial, and other applications. Tape Jungle has foam tapes for any industry and application.
What Are The Main Uses Of Foam Tape?
Joining Materials
Double-sided tapes can join materials such as nameplates, maps, small die-cast parts, and more. The Window Glazing Tape Double Coated PE Foam tape with double-sided high-performance adhesive is excellent for bonding two materials, including textured or irregular surfaces. This tape is resistant to humidity, acids, oil, and grease. It can also be used for sound and vibration dampening and comes in black or white foam.
Mounting
Foam tape is excellent for mounting or hanging heavy items.
Foam tape can be used for mounting or hanging:
Point-of-sale signage in a retail setting
Mirrors or pictures
Towel hooks or bars
Anything where you don't want a screw or nail hole
Padding Surfaces
You can use foam tape to pad the space between two surfaces, filling a gap that might otherwise let in air, water, or dust. Foam tape can be useful for construction projects, where it is essential to fill spaces where air or moisture from the outdoors could make its way indoors and cause damage or increase heating or cooling bills. The foam can also keep the backs of heavy mirrors or pictures from scratching the paint.
Insulation
Weatherstripping is a foam tape used around windows and doors to prevent air, dust, dirt, and moisture from getting inside the structure and can prevent air-conditioned or heated air from escaping. Larger foam tapes can be used to seal large gaps, such as gaps formed when installing an air conditioner.
Sound dampening
Foam tape can help reduce noise and vibrations1in machinery or audio equipment.
Light-blocking
Foam tapes can block light in small gaps and holes or spaces in doors and windows.
Mechanical Fastening
You can use foam tape instead of mechanical fasteners like screws or bolts, which can be costly and may cause friction in high-pressure environments, such as in automotive applications. Tape is a better option when you don't want to leave puncture holes.
Substituting a Screw or Bolt
Since you can hide foam tape underneath a surface, it is often considered a more visually appealing solution in place of screws or bolts. Foam tape can also reduce damage-causing vibrations in a high-pressure environment.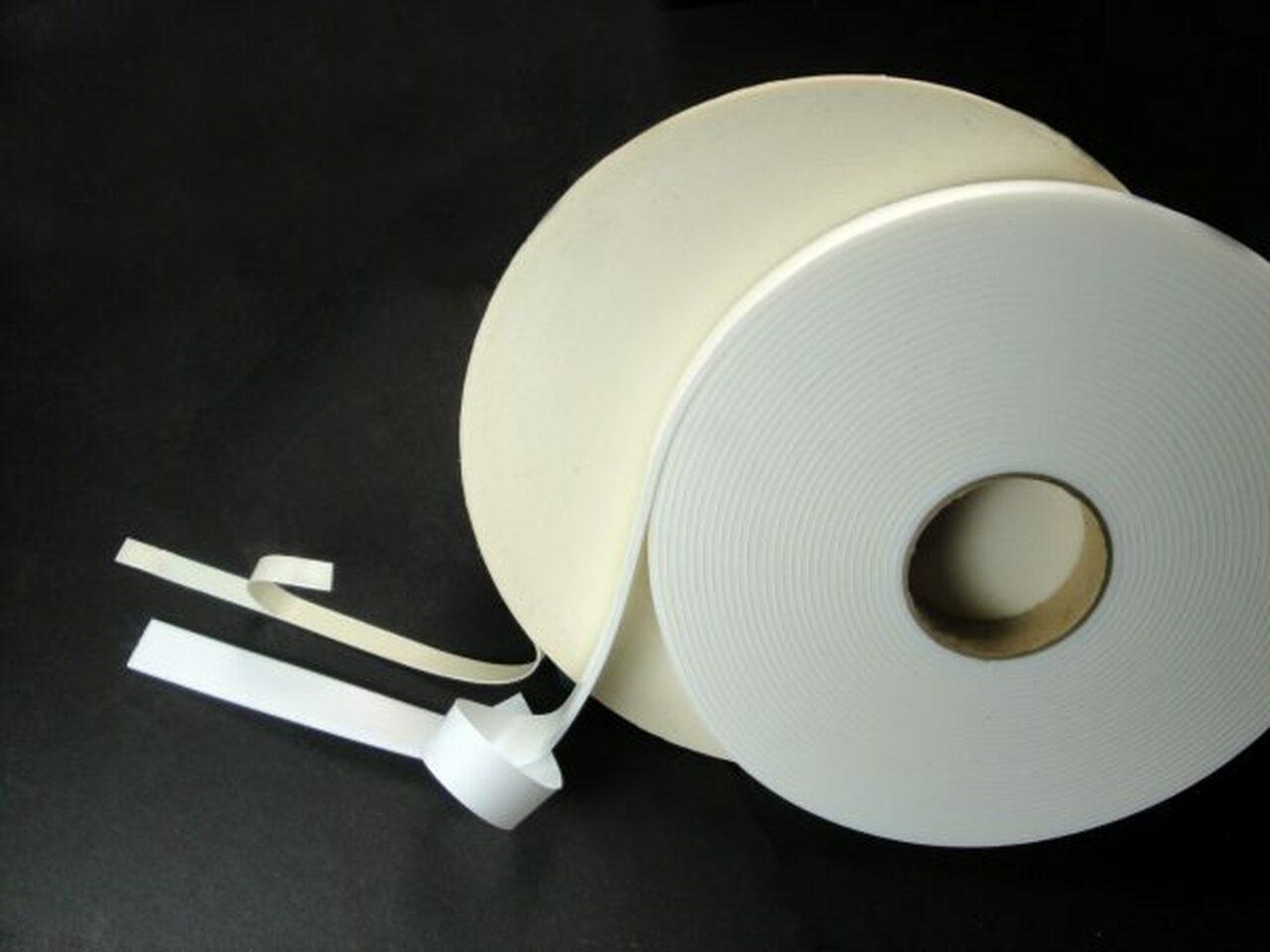 Which Industries Use Foam Tape?
Numerous industries and businesses can make use of the various types of foam tape. These are just a few where foam tape can be necessary and valuable:
Home improvement
Professional handymen or handywomen, also known as home improvement contractors, can use all sorts of tape, including duct tape and foam tape, to repair, adhere, or insulate the home or commercial building. Likewise, homeowners, office workers, restaurant managers, employees, and others can use the tapes for the same repairs.
Automotive
Foam tape can affix items such as emblems2, seal gaps, and be used as an insulating gasket for doors and trunks.
Factories and offices
Foam tape can be used as padding and sound and vibration-dampening for large industrial equipment and smaller machines used in offices and elsewhere. Foam tape can be used anywhere a gap needs to be filled or sound or vibration needs to be dampened.
How Can Foam Tapes Be Used In Projects?
Foam tape sticks well to various surfaces, including wood, glass, and aluminum, and withstands varying conditions, including heat and moisture. It is a reliable and cost-effective material used in the automotive industry, construction, HVAC, and hanging point-of-sale signage and home projects.
This kind of tape can be used for several different projects:
Do-it-yourself
Homeowners and DIYers can repair parts of their homes with foam tape. Almost any surface in a typical home, office or commercial building could be bonded using foam tape.
Hobbies
Hobbyists can use foam tape for several projects involving adhering surfaces or filling in gaps.
Automotive projects
Foam tape can be used in cars and trucks to bond emblems and seal various automotive parts such as windows, trunks, sunroofs, and doors.
Construction
A foam tape can be used in any application where a gap needs to be filled, such as weather stripping around windows, gaskets for doors and door jambs, or insulation3. The tape will keep out moisture, dust, dirt, and light and help insulate for optimal indoor temperatures.
HVAC
Tapes are used in the HVAC industry to seal gaps and spaces in duct work and padding.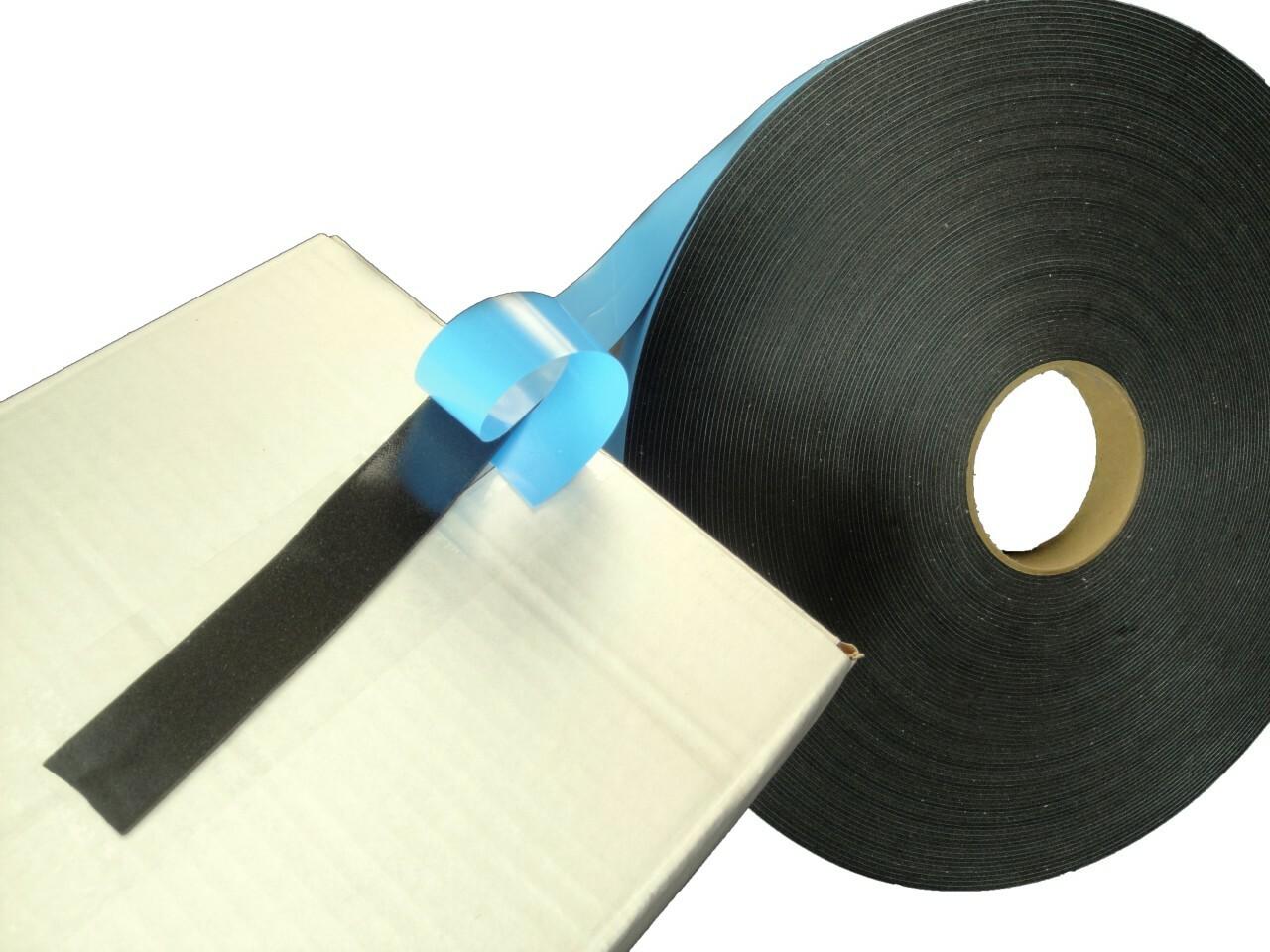 Selection of Adhesive Type
When considering foam tapes for your work, it is critical to find the correct width, thickness, and adhesive type for your project. Many options are available to meet your project's needs with double-sided adhesive and many options for thickness and width. Knowing which adhesive type is ideal for your needs is essential in your purchase decision. You can choose between acrylic foam tape and rubber, or polyethylene, foam tape.
Acrylic Foam Tape
For example, acrylic foam tape has a relatively strong adhesive bond, ideal for projects exposed to the outdoors, particularly to moisture, or in high or varying heat conditions. It is weather-resistant as well as chemical-resistant. If you are sealing a window or working on an HVAC system, choose an acrylic adhesive.
Select an acrylic foam tape for:
Bonding outdoor materials exposed to high heat and moisture
Using as insulation and weather stripping
Sealing an HVAC system to withstand temperature fluctuations
Making a water-resistant seal
Carton sealing
Gaskets for shed doors or garage doors
Polyethylene Foam Tape
Polyethylene foam tape is preferred for indoor use, as it sticks well to uneven surfaces and surfaces that are often found indoors, like plastic. It has excellent conformability and will conform to irregular textures and rough surfaces. It has excellent compressibility, so it also makes for good padding.
Select a polyethylene adhesive for:
Hanging signage in your business
Mounting mirrors and other fixtures
Adhering irregular surfaces
Adhering items quickly
Joining and mounting items such as nameplates and signs
Sealing doors and windows
Seals and gaskets on machines
Sound dampening and insulating
Vibration dampening for industrial machines
Making a waterproof and flame-retardant seal
Mounting point-of-sale signs and displays
How Is The Tape Applied?
Always read the manufacturer's precautions and directions for each product before use. Ensure surfaces are clean and dry for maximum adhesion before applying the tape. Rubbing alcohol is a typical surface cleaning solvent. Use firm pressure when applying for superior contact and only in an ideal temperature range specified in the product directions.
Where Can I Get More Tape?
Tape Jungle offers taping solutions for numerous industries, including construction, electronics, garments, hobbyists, printing, transportation, plumbing, HVAC, audio and visual, and even the aerospace industry, among others.
In addition to the foam tapes covered in this guide, Tape Jungle offers hundreds of other kinds of tape in a variety of colors, widths, thicknesses, and styles from custom printed tape, foil tape, digital printed tape, reflective tape, gaffer tape, strapping tape, electrical tape, hook and loop, painters tape, custom packing tape, regular office tape and more.
These are just some applications of our tapes:
Automotive
Reflective high-visibility tape is available in yellow or orange for commercial vehicles and safety marking. Vinyl tape can be used for vehicle striping. Reflective tape can be used by bicyclists4as well.
Brick and mortar businesses
Any business open to the public can benefit from point-of-sale and signage tapes and tapes good for cardboard and packaging, such as polypropylene tape.
Hobbies
The many different colors and sizes of tape can be used in a variety of hobbies.
Packaging
Any industry that involves packing can use the various types of packing and packaging tape, which can be custom-printed to have company logos or any other message printed.
Home repairs
Painters tape can be used by painters, DIYers, handymen, or handywomen. Double-coated carpet tape can be used for carpets, and contractors can use aluminum and duct tape. There is also a large and ever-expanding list of the many uses of duct tapes.
For more information on how foam tape and other tapes can be helpful for you and your business, and to find out about the other products we offer (including any of the three hundred different types of tape, dispensers, poly pro tape, custom packing tape, custom printed tape, and packing supplies) contactTape Jungle. One of our customer service representatives will be in touch!