Posted by Tape Jungle on 12/06/2021
PVC vs Polypropylene Tape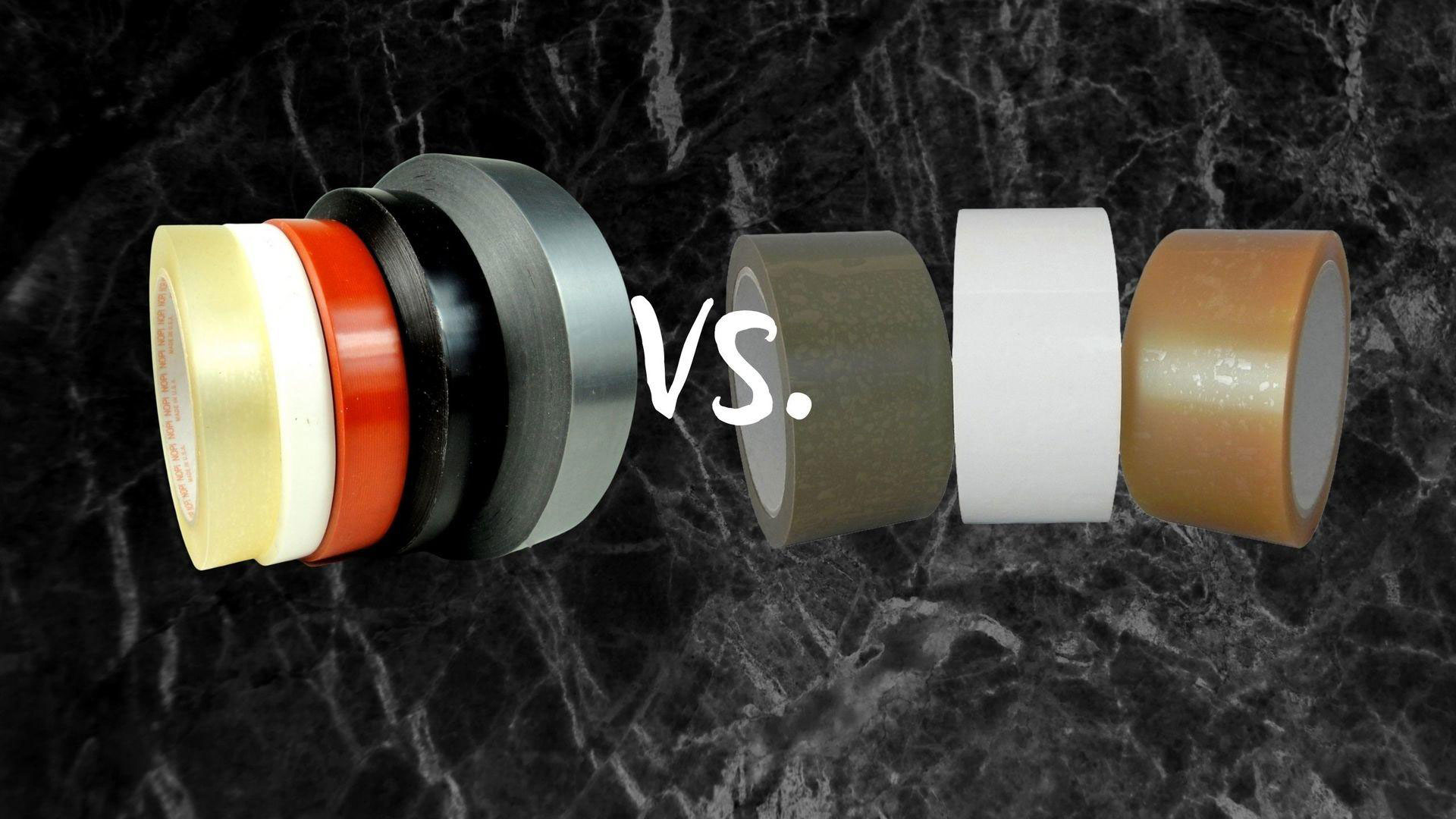 In recent years there have been giant leaps in adhesive technology. While these advancements are fantastic, it can be challenging to pick the best tape for your business from the massive field of options.
Two of the most popular tapes on the market today are polyvinyl chloride (PVC) tape and polypropylene tape.
What is PVC Tape
PVC tape is a very flexible tape that adheres to a variety of surfaces. Most PVC tapes use a natural rubber adhesive to create strong airtight bonds.
PVC tape features include:
Pressure resistantFlame resistantWeather-resistantInsulating
What is Polypropylene Tape
Polypropylene tapes use rubber or acrylic adhesives and are more economical. They are easily identified by the crackling sound they make during unspooling.
What is Different About the Two Tapes?
Both tapes have several advantages. PVC tapes are considered premier tapes and are more expensive than polypropylene tapes. However, that expensive price tag doesn't mean it's necessarily a better tape.
Polypropylene tape is easier to print things on. Over time PVC tapes tend to absorb ink and cause thicker printing, leading to lower resolution of anything printed on the tape.
On the other hand, PVC tape has superior adhesion, tears easier, and doesn't make a crackling sound during unspooling.
PVC Tape Uses
PVC tapes are resistant to many natural elements and provide excellent airtight adhesion to pipes. Additional uses include:
Electrical protection
Conduit coupling
Hard chrome plating
Anodizing
Providing a moisture barrier
Color coding wires
PVC tapes are long-lasting and often used by electricians. Other industries that frequently use PVC tape include:
AutomotiveAppliance manufacturesAgriculture
PVC tape is also a good packing tape due to its incredibly strong adhesive. However, many businesses don't need PVC tape for shipping and are better off with polypropylene tape.
Tape Jungle carries the following types of PVC tapes in various colors and sizes:
Polypropylene Tape Uses
Polypropylene tapes are the most common type of packing tape. They are versatile tapes that have many home and industrial uses. Unless you're shipping extremely fragile and heavy items, you can use polypropylene tape with confidence. Additional uses for polypropylene tape include:
Splicing
Mounting
Laminating
Polypropylene tapes are known for being stretchable and have excellent tacking properties. They can conform to many types of surfaces including rough and curved. This tape comes in double-sided and single-sided adhesive options.
Tape Jungle carries various types of polypropylene tapes including:
Contact Tape Jungle For More Info
Tape Jungle features over 300 tape products, and we're ready to answer any questions you may have about them; contact Tape Jungle today. Our friendly and professional staff is ready to help you pick the perfect tapes for your business needs. Our contact options include phone (877) 241-4763 and email. Our normal business hours are Monday thru Friday 9 am to 5 pm eastern time. We look forward to hearing from you!