Posted by Tape Jungle on 01/10/2023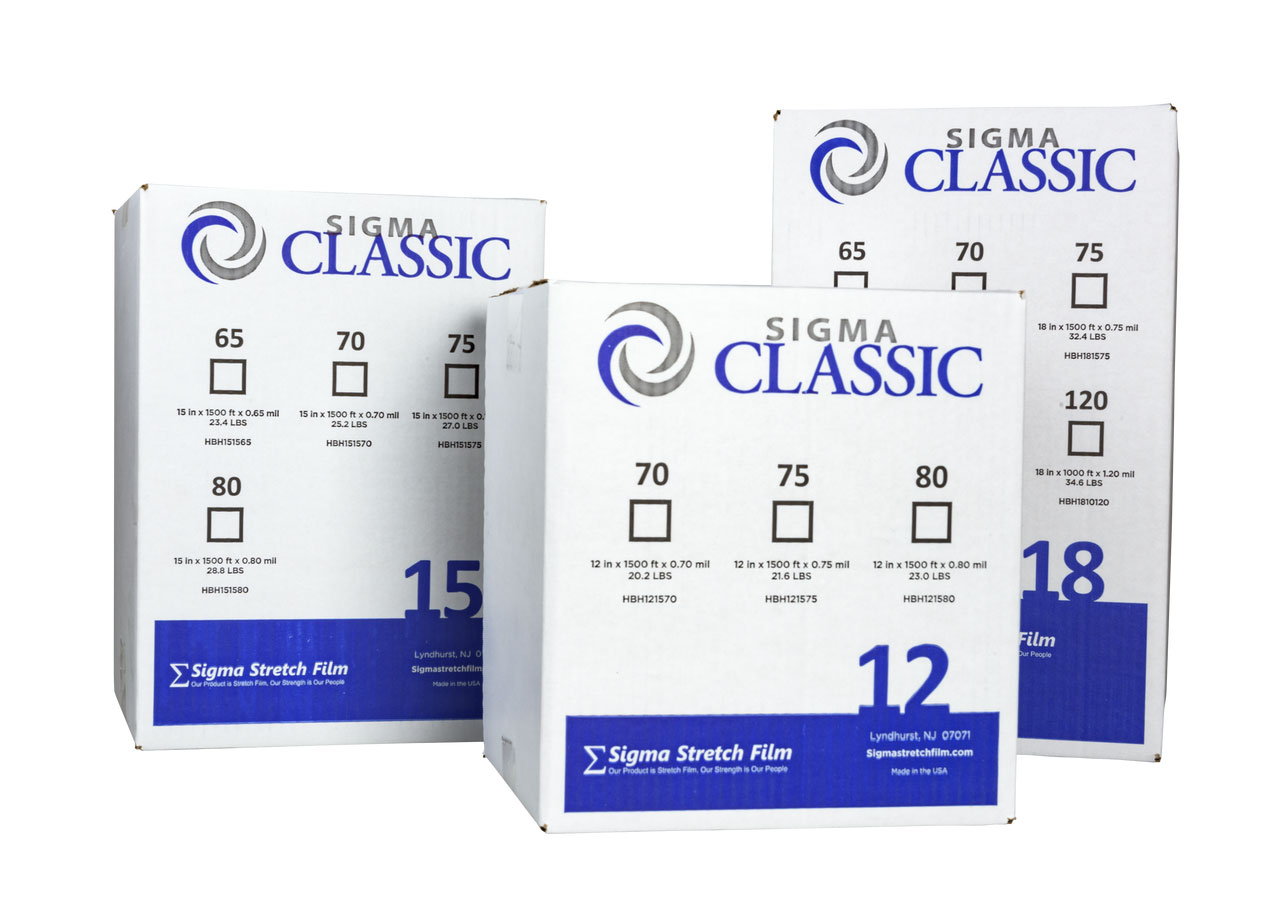 Are you a business owner shipping massive orders on pallets, a professional mover, or a warehouse service provider looking for an effective way to bundle and protect your shipments? Have you tried stretch wrap tape? Stretch wrap film could be perfect for you. It locks and secures cased goods on a pallet for transit or storage. This versatile product is used to make loads more manageable, compact, and protected from dust, filth, and scratches in the world of packaging. It also masks off areas when painting, covering artwork, and keeping drawers closed during transit.
Whether you're looking for protective tapes for your project or repair jobs at your home or office, this wrapping material is effective on different surfaces. This blog post will examine the main uses of stretch wrap film and how it can help your business succeed. Read on to learn more about this custom packing tape.
What Is Stretch Wrap Film
Stretch wrap film is an essential tool in the packaging, warehousing, and shipping industries. Additionally, stretch wrap is used for many home-based and DIY projects. It is applied by stretching the tape around items to secure them during transport or storage.
Stretch wrap film is made from a variety of materials, including polyethylene and PVC, making it highly flexible and stretchable. It is available in different gauges and sizes, from thin to thick. When you apply the film with tension, it binds securely and offers excellent hold strength. Stretch wrap protects your items from punctures, dirt, moisture, oil, and other environmental elements during transit or storage.
Different Types of Stretch Wrap Film
Stretch wrap film come in rolls 2 or more inches wide and is made of strong and flexible plastic. Depending on the type, you can use stretch wrap tape for various purposes, including bundling, reinforcing, and affixing items or materials that are being transported.
Hand Wrap Tapes
This is the most common type of stretch wrap film, which is simply unwound from a roll and applied manually. Its uses include bundling, strengthening, or affixing smaller items. It is also ideal for creating cushioning around fragile items to protect them from damage during transport.
The hand wrap tapes are available in both clear ( blown clear film) and black options. Hand wrap black provides greater UV protection when used outdoors. These types of stretch wrap provide excellent resistance to punctures and tears, making them favorable for securing goods during transport. Furthermore, hand wrap film is extremely easy to apply and remove. This makes it a great choice for wrapping bottles and other objects that require wrapping and unwrapping several times.
Machine Stretch Wrap
Another type of stretch wrap is machine-applied film. Its application is generally used for bundling and affixing larger items. Machine stretch wrap is great for protecting items from the elements like dust and moisture. It also offers superior protection for items that may be subject to vibration or shock during transport. Machine-applied stretch wrap tape is ideal for the transportation of large and bulky items, such as furniture, appliances, and other heavy objects.A good example is crystal clear (SWCAM) from Tape Jungle which has a gauge of 70 to 120 and length of 4,000 to 7,000 feet.
How Do You Use Stretch Wrap Tape?
Stretch wrap tape is easy to use, and you can apply it quickly. The simplest way to use the tape is by winding it around the item with your hands. You can use an SF-750 plastic hand-wrap handle, as it allows you to wrap larger items efficiently. You should be sure to stretch tightly around the object and secure it in place for maximum protection.
To achieve a professional-looking finish, you can also use a stretch wrap dispenser.Tape Jungle provides you with a variety of stretch wrap dispensers in different sizes and styles to suit your needs. These devices are designed to make your job easier while providing a secure and efficient wrapping experience.
A stretch film cutter helps you make quick and clean cuts in your stretch wrap tape. You can use the cut tape to wrap and secure your items in no time. Tape Jungle superstore has a wide selection of tapes and cutters to help you achieve the desired results.
Uses of Stretch Wrap
Stretch wrap is primarily used to provide stability, support, and protection for products during transit and storage. Beyond this, here are several common uses of stretch wrap:
Securing loads to pallets. Stretch wrap offers superior load stability and is an essential part of warehouse operations. It helps ensure that products remain secure on the pallet during transportation, preventing them from slipping or falling off.
Bundling. They bundle multiple items together, making the load easier to transport and store. This reduces the risk of damage, as items will not move or shift in transit.
Protecting products from dirt, dust, and moisture. Wraps are highly waterproof and dust-resistant, making them ideal for protecting delicate items from these elements.
Securing liquids. Tapes secure the lids of liquid bottles. This helps prevent spills and contamination during transit and storage.
Wall decor and artwork. With its superior adhesion, stretch wrap is a great way to hang art and wall decor without damaging the walls. Besides, you can also use them to cover your valuable artwork, since they are tear-resistant.
Furniture saver. Stretch wrap keeps furniture from damage in transit. It prevents scratches and dents, as well as protects upholstery from dust and dirt.
Roll securing. They provide a convenient way to secure items such as wire rolls, carpets, sheet metal, and other cylindrical objects.
Where Can You Buy Stretch Wrap Tape?
If you are looking for a reliable source of stretch wrap tape, Tape Jungle is your best bet. We have an extensive collection of packing tapes that can meet the demands of any project. Our tapes are made with superior-quality materials and tested to ensure superior performance in all applications. We offer over 300 types of tape including painters, electrical, duct, reflective, and carton sealing tapes.
Moreover, we specialize in custom-printed packing tape for businesses. You can choose from our vast selection of pre-printed tapes or have your logo printed on the tape. Tape Jungle allows you to find the perfect tape for your business or create your custom-printed tape in 3D. Shop now and enjoy the many benefits of stretch wrap tapes.