Posted by Tape Jungle on Dec 09, 2023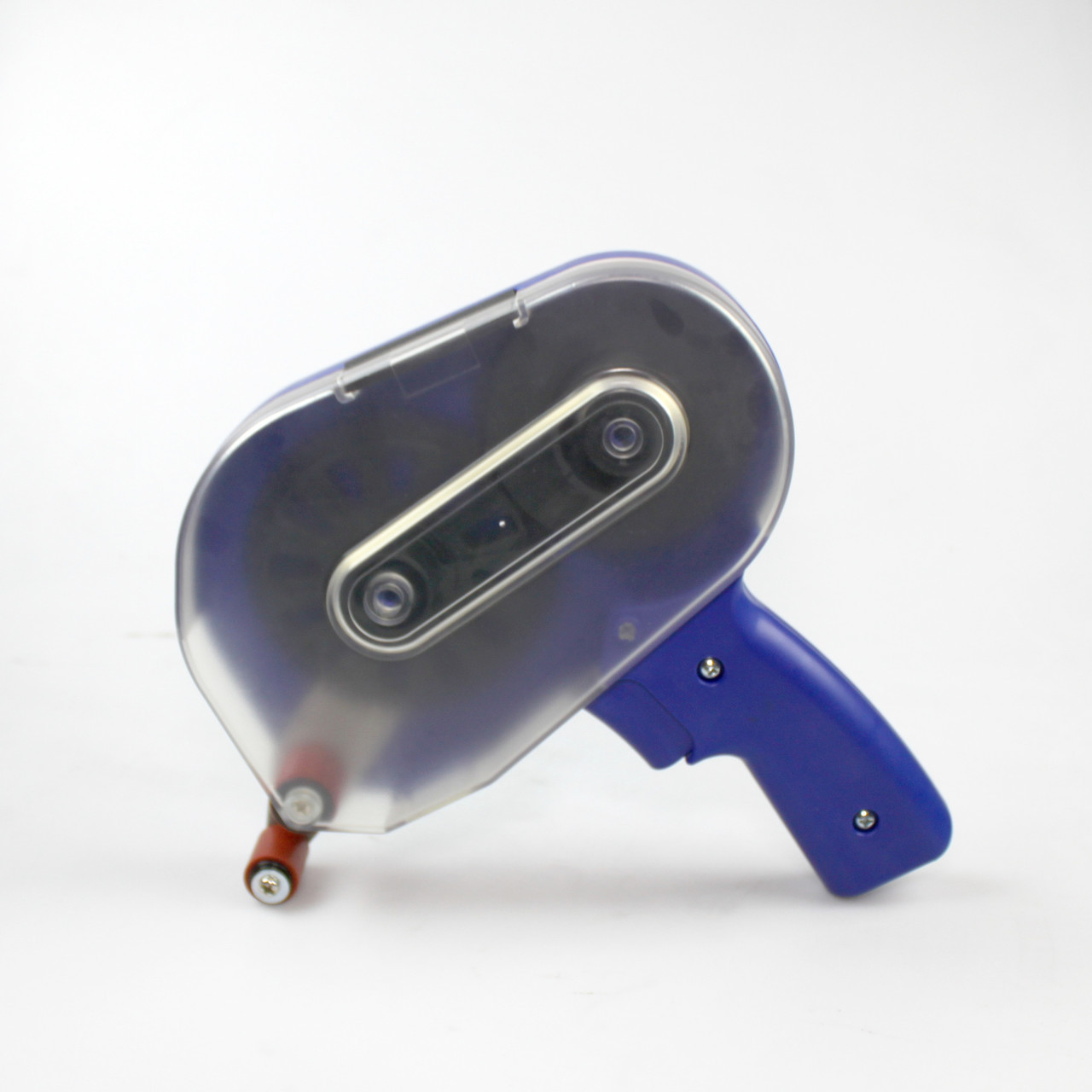 An adhesive transfer gun, also known as an ATG dispenser, is a device used to apply ATG tape. ATG tape is a double-sided adhesive that's protected on one side with a removable liner. As the name implies, an ATG dispenser is a necessary tool when you're working with ATG tape. Using the tape without an ATG dispenser would be a slow process resulting in poor bonding. An ATG tape dispenser allows you to use your ATG tape as intended. It is a worthwhile investment for your office, craft studio, or business.
So why do you need an ATG dispenser? Once you own an ATG tape dispenser, you'll wonder how you have ever used transfer tape before. Having an ATG dispenser is essential for the effective use of ATG tape. It will give you professional results while saving you time and effort. A smooth, efficient adhesive application is what ATG tape dispensers are built for.
An ATG tape dispenser raises the overall quality of any bonding projects you take on. Our ATG tape dispensers give you more control. This allows you to apply the adhesive on flat or nonuniform surfaces quickly and easily. An ATG tape dispenser makes applying the adhesive so easy that you'll wonder how you got along without it.
What Is an ATG Tape Dispenser?
An ATG tape dispenser is a device that provides a maneuverable, user-friendly solution for applying double-sided adhesive tape. The ATG-700 Tape Dispenser, available at Tape Jungle, is lightweight, at less than 1 pound, when fully loaded with ATG tape. Its compact design allows it to fit into any toolbox or workstation. It is comfortable to hold and easy to operate, with no additional preparation. Load your tape into the ATG-700, place the nose of the dispenser against the surface where you need to apply the adhesive, press the trigger, and apply pressure as you move the ATG-700.
The design of the ATG-700 Tape Dispenser allows you to easily apply the adhesive in straight, flat lines. It rewinds the paper liner back into the dispenser for easy disposal and no mess. ATG tape dispensers are great tools for any projects that use adhesive, like framing, design work, and packaging.
Our ATG-700 Tape Dispenser accepts reverse-wound transfer tape on 1" plastic cores. A transparent case on the front of the dispenser allows you to easily see how much adhesive you have left. An adjustable gear inside the tape dispenser helps clear any jams and allows the dispenser to be manually operated. Rotate the spool to make it work. The ATG-700 also has a unique pin spool, ensuring the tape roll's complete use without waste, friction, or effort.
The ATG-700 Tape Dispenser fits 36- or 60-yard, 2-mil (0.052 mm) ATG tape rolls and 18- or 36-yard, 4.7-mil (0.120 mm) ATG tape rolls.
What Is ATG Tape?
ATG tape is strong, durable, double-sided tape. Due to its ease of application, it is a great tool for large projects. ATG tape is generally glass stabilized to reduce edge dragging and adhesive creep, allowing easy unwinding. A siliconized paper acts as the liner opposite the exposed adhesive side of the ATG tape. When this liner peels away, it exposes the opposite side of the adhesive acrylic and is ready to bond to your secondary surface.
ATG tape is a reverse-wound tape, meaning the adhesive is wound on the back of the roll. When the tape is inserted into an ATG dispenser, the reverse winding allows the tape to be threaded through two rollers at the nose of the dispenser with the adhesive side out.
ATG tape comes in different widths and adhesion levels. Some dispensers may need an adapter to accommodate very thin or wide ATG tape types. The general thickness of ATG tape is two mil (0.052 mm), but it will vary depending on the adhesion level. The proper amount of adhesion needed for a project will depend on the materials being bonded together and the desired permanence of the bond.
ATG tape is an easy and practical way to bond two surfaces together, whether they have similar or different compositions. It is used in mounting and sealing applications in business settings and for various purposes in crafting.
Is an ATG Tape Dispenser Necessary?
An ATG tape dispenser is necessary for tasks that require ATG tape. Due to its reverse winding, it can be cumbersome to work with ATG tape without a proper ATG dispenser. Other types of transfer tape are available with the liner on the front of the roll, making it easier to manually place and peel the liner away. These transfer tapes are slower to apply and will not work with an ATG tape dispenser.
If you attempt to use ATG tape without an ATG tape dispenser, you risk a subpar adhesion surface and a weaker bond between materials. In trying to fix these issues, you risk lowering the tack of your ATG tape by manually manipulating it. This means you will end up wasting product when it inevitably adheres to itself.
The automatic removal of the liner and the pressure created by an ATG tape dispenser allow for seamless adhesion, free of air bubbles, kinks, or other defects. A clean application of ATG tape is important to maximize the adhesion and secure a strong bond.
ATG Tape Uses
There are many different uses for ATG tape. ATG tape used in an ATG dispenser will perform excellently in any scenario where you must form a strong, permanent bond between two materials. ATG tape bonds well with plastic, metal, vinyl, cloth, paper, and many other materials. It's ideal for industrial applications as well as assembly jobs and crafting projects.
Acid-free ATG tape, like our Professional ATG Tape, is great for bonding paper products. Acids found in adhesives can damage paper products and decrease the efficacy of the adhesion over time. Always use acid-free ATG tape in paper applications.
In almost any bonding application, you will find ATG tape to be the perfect resource when working on or securing:
Scrapbook content
Mounting nameplates
Sealing envelope
Sealing packaging
Mounting photographs
Securing mat boards in picture frames
Hanging posters
Presenting content for work or school
Mounting stencils
Kids' crafts and classroom projects
You will find ATG tape a secure and trusty companion for whatever project you're working on. With the ease of use of our ATG tape dispenser grants, you can complete these projects more quickly and easily than when using other bonding methods.
ATG Tape Types Offered by Tape Jungle
Our ATG tapes are all designed to be used with our ATG-700 Tape Dispenser. Our ATG tape is a glass-stabilized acrylic adhesive with a siliconized paper liner. Our ATG tape rolls are reverse-wound on a 1" plastic core with a leader to feed back into the ATG tape dispenser. Ultraviolet light has little or no effect on the adhesion efficacy for all of our ATG tapes.
We offer three different types of ATG tape to fit your needs.
Our 2-mil (0.052 mm) acid-free ATG Tape is the industry standard for scrappers and printers. It's a glass-stabilized adhesive on a gold liner with a 22.8-ounces-per-inch adhesion rating. This tape has excellent adhesion properties for most materials.
Available in ¼", ⅜", ½", and ¾" rolls, this ATG tape is used for picture framing, product assembly, sealing envelopes and packing materials, and much more.
Our 2-mil (0.052 mm) acid-free Professional ATG Tape is similar to our standard offering, with higher tack and more adhesion. Professional ATG tape is glass-stabilized adhesive on a gold liner with a 44.8- to 54.8-ounces-per-inch adhesion rating. It is great for jobs and crafts that require more holding power and a more permanent bond.
Available in ½" and ¾" rolls, this ATG tape is a great option for any professional-level project.
Our 4.7-mil (0.120 mm) Heavy Duty ATG Tape is our strongest glass-stabilized acrylic adhesive. Lined with brown siliconized paper, this ATG tape has a 77.7- to 105.1-ounces-per-inch adhesion rating.
Available in ¼", ½", and ¾" rolls, our Heavy Duty ATG Tape has a super-quick tack, good shear, and holding power. It is excellent for bonding applications in which a secure bond is necessary.
Tape Jungle Has Your Business Needs Covered
We know you'll be happy with our ATG tape and dispenser after using them. In addition to ATG tape, Tape Jungle offers hundreds of types of tape for your business. You can create your custom-printed tape, examine it in our 3D viewer, and check out in minutes.
We also offer a wide selection of safety and reflective tapes, gaffer tapes, and floor-marking tape. We also have tapes broken down by industry to help you find exactly what you need. With our fast shipping, easy returns, and price-match guarantee, Tape Jungle can help you find the perfect tape for your business.
If you have any questions, reach out to us. We're happy to help.