Posted by Tape Jungle on 03/25/2022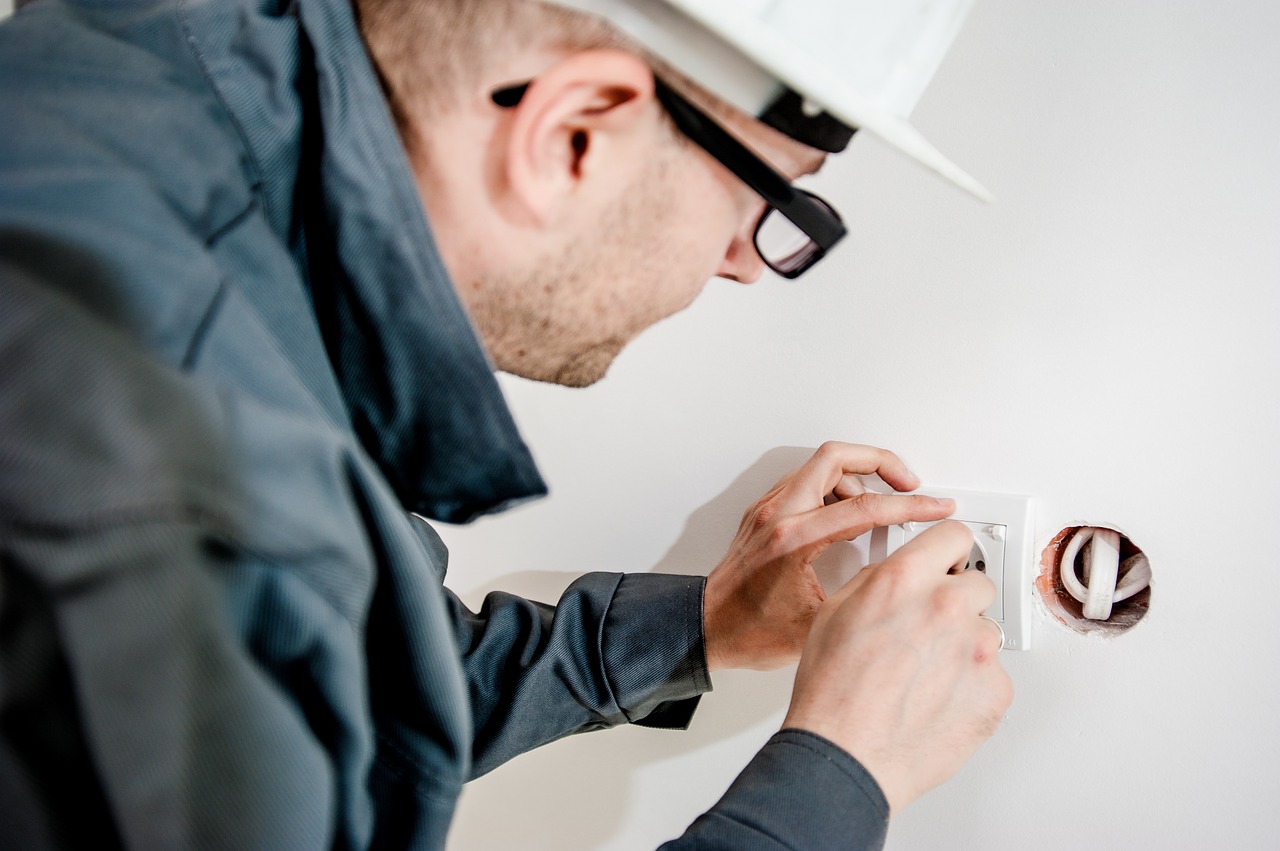 It's important to choose the right tools for any job. A high-quality tape will secure or insulate materials better than a weaker one, and the wrong adhesive or substance can ruin a project — no matter how high the quality.
Making the right choice is even more critical when it comes to electrical tape. The products may be interchangeable in some applications, but proper safety protocols may demand a specific tape.
But don't worry. Tape Jungle carries electrical tapes in different widths and colors for whatever project you need. This guide will direct you toward the right one.
What Is Electrical Tape?
Electrical tape is a sticky tape designed to insulate wires and other materials that conduct electricity. Manufacturers commonly make it with a non-corrosive rubber-based adhesive and a polyvinyl chloride (PVC) backing. This backing gives the tape the ability to stretch and conform to wires and cables.
This insulating tape also serves as a form of coding in electrical applications. Its color indicates the voltage level and phase of the wire, which is why some people call colored electrical tape "phasing tape."
There are times when you may need tape with a cloth backing rather than PVC. This is when friction tape is the answer. Friction tape is a specialized form of hand-tearable electrical backing and uses cotton rather than vinyl. It doesn't elongate nearly as much as vinyl-backed tape.
Electrical tape serves purposes that other tapes can't, and its makers are continually innovating. Their tapes are increasingly versatile, insulating, and durable.
But you can also use electrical tape for other jobs. You'll find it in arts-and-crafts projects as well as the sports and entertainment industries.
How To Use Electrical Tape
The right tape for you depends on how you intend to use it. Here are some application tips and ideas on when to break electrical tape out.
As a Specific Tool
Electrical tape solves so many problems that it can be tempting to imagine it's always the answer. You should use it:
To insulate or separate wires
To secure wires in place
To repair minor cord or wire damage
To color-code phased, black wires with a ring of tape near each end
As you apply the tape, stretch it to mold tightly around the wires.
Misuses can be dangerous. You should not use electrical tape:
As a permanent replacement for wire nuts
On cracks or frays that expose bare wire
Under flammable insulation or materials
Friction tape should be used for overwrapping splices, insulating cables, and protecting industrial harnesses and pneumatic hoses.
In Other Arenas
Other uses for electrical tape include:
Sports equipment. Secure shin guards, protect hockey sticks, or wrap racket handles.
Medical supply. Use it to secure gauze, support sprained fingers and toes, and prevent blisters.
Temporary repairs. Attach or cover trouble spots in cars and camping gear.
Labeling objects. Mark floors or color-code household items.
Like other vinyl tapes, you also can use it in arts and crafts. There's no shortage of online inspiration and electrical-tape craft projects.
How To Choose Electrical Tape
When you've identified your project, it's time to shop for your tape.
For technical applications, most people use generic black tape for insulation and colors for identification. Friction tape is commonly used for certain industrial repairs and electrical maintenance.
For non-technical applications, you can choose whichever you like. Black tape likely will be most useful for temporary repairs and life-hacks. Colored tapes may serve you better for arts and crafts and labeling. And many athletes prefer friction tape to cover racket and hockey stick grips.
No matter what you need, Tape Jungle has the best-in-class products for you.
Black Electrical Tape
Vinyl-backed electrical tapes have a strong, flexible, abrasion-resistant PVC backing, which provides a barrier from moisture and corrosive elements. Our tapes use a rubber adhesive that is flame-retardant and cold-weather-resistant.
Use it for insulation, protection, and automotive wire harnessing. Not enough? Keep a roll handy, and see how often it provides a solution to everyday challenges.
ALANSON PRODUCTS Black Electrical Tape: 3/4 inch (62018)
The all-weather Black Electrical Tape is temperature resistant from 14℉ to more than 176℉. It comes in individually cello-wrapped rolls and is ¾ inch (19 millimeters) wide. Tape Jungle sells the following lengths:
Case size varies by length.
Colored Electrical Tape
Electricians use colored tape to mark purpose, phase, and voltage levels. They often indicate neutral wires with white or light gray tape, while green tape labels ground wires. In a three-phase system, they use colors to mark the start of a wire in a conduit or tag cables that need to be unhooked and rehooked.
ALANSON PRODUCTS Colored Electrical Tape: 3/4 inch (62018B)
The Colored Electrical Tape is ¾ inch wide and comes in:
Black
Blue
Brown
Gray
Green
Orange
Pink
Purple
Red
White
Yellow
Rolls are 66 feet long and come in cases of 10 or 100.
And when one color simply isn't enough, there's the 10-Color Subpack. It includes one roll of each color.
ALANSON PRODUCTS Colored Electrical Tape: Other Widths (62018-C)
Tape Jungle also offers other widths of ALANSON PRODUCTS Colored Electrical Tape. Rolls are 66 feet long.
Available colors:
Black
Yellow
Green
Orange
White
Red
Blue
Available widths:
⅜ in (9 mm)
½ in (12 mm)
1 in (24 mm)
1.5 in (36 mm)
2 in (48 mm)
3 in (72 mm)
Case size varies by width.
Friction Tape
Our friction tape also comes from ALANSON PRODUCTS and meets the same high standards as its PVC tape.
ALANSON PRODUCTS Friction Tape (63040)
The Friction Tape comes in basic black only. Rolls are 60 feet long and come in cases of varying volumes. The following widths are available:
¾ in (18 mm)
1.5 in (36 mm)
2 in (48 mm)
Case size varies by width.
Tape Jungle: High-Quality Products for All Your Taping Needs
Sometimes bad tape is simply a nuisance. When it comes to electrical tape, poor quality can be dangerous.
Tape Jungle only sells the best tapes, and we offer custom designs and all the tape supplies you could need. Contact us for bulk orders or any other assistance.
As for our electrical tape, you can purchase it with confidence, so go ahead — stock up.