Posted by Tape Jungle on 01/24/2022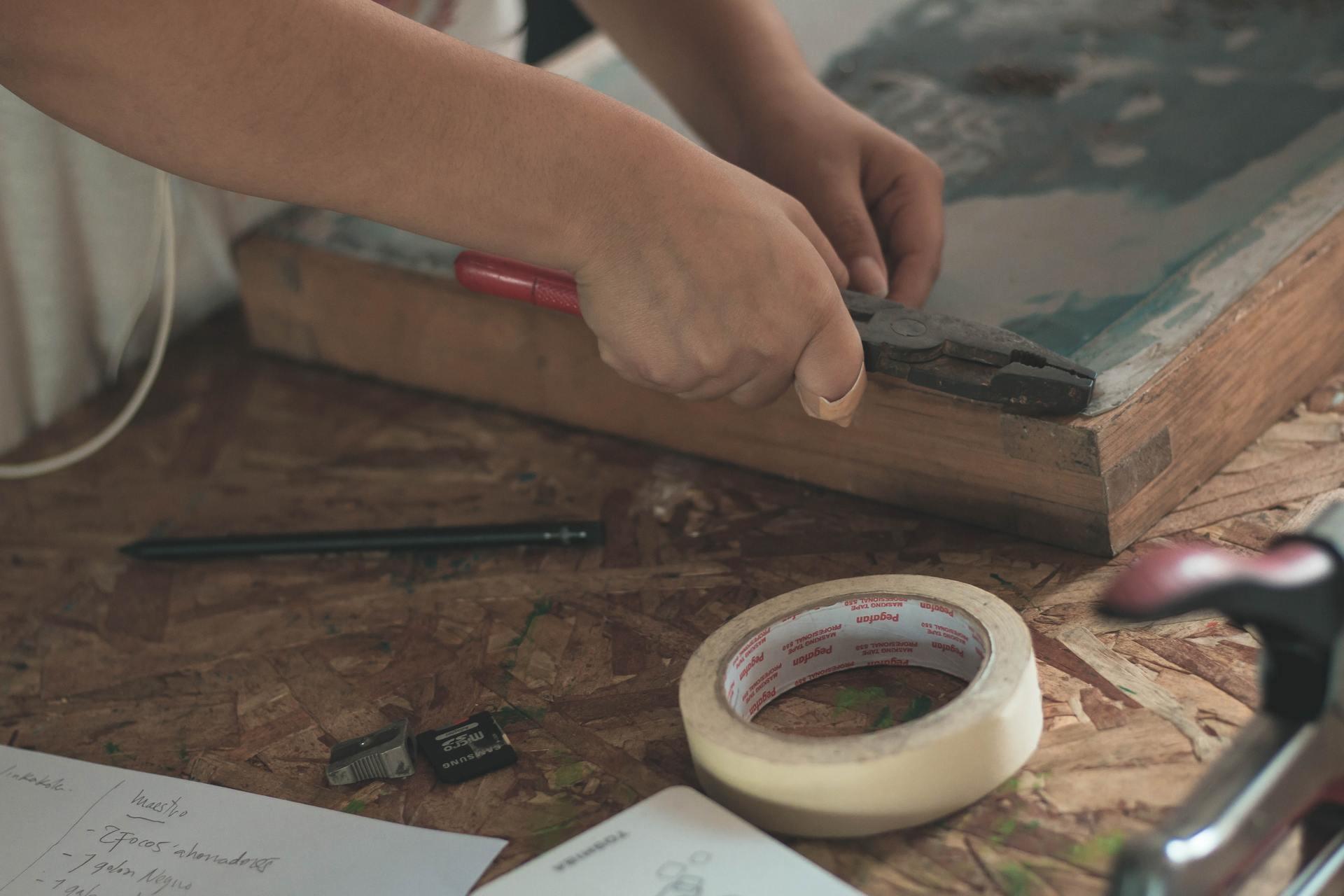 PTFE is an abbreviation for polytetrafluoroethylene tape. Polytetrafluoroethylene is the substance used in making adhesive tape. In some cases, you may see retailers refer to PTFE tape as plumber's tape, thread seal tape, or Teflon tape.
Keep in mind that Teflon is a specific brand name for polytetrafluoroethylene. Teflon produces the polytetrafluoroethylene, but not the tape itself. Instead, tape manufacturers purchase and repurpose the substance into their adhesive products. Teflon also has other uses and is commonly known for nonstick pans.
PTFE tape is popular among plumbers, mechanics, and electricians because of a few key benefits. PTFE tape offers:
A nonstick surface so that other materials don't get caught or stuck on the tape
Shock absorption
A strong, tight fit to keep important projects secure
Resistance to high temperatures will help keep it from warping or tearing
Different Types of PTFE Tape
PTFE "Plumber's" Tape
The most common application for PTFE tape is sealing threads on plumbing pipes. Apply PTFE tape before screwing the pipe threads together. Doing this decreases the risk of threads getting stuck together. PTFE tape offers lubrication and a smooth, nonstick surface as a buffer between threads.
PTFE tape makes pipe assembly go smoother, and it's easy to use. Still, there is a correct way to apply PTFE tape, and if you do it incorrectly, you may not get the desired results. When wrapping tape around pipe threads, do so in the direction that you'll turn the pipe.
This ensures that the action of tightening a pipe helps the tape to stay secure. Otherwise, the end of the tape may get caught during tightening. This can make the tape unravel or get stuck in wads. PTFE tape usage isn't limited to plumbing pipes. It provides similar results to anything with threads being screwed together.
Keep in mind that while PTFE tape works for both metal and plastic pipes, there are limitations. Gas pipes require a PTFE tape graded to meet the requirements for gas lines.
Coated Glass Fiber Tape
Coated glass fiber tape is similar to standard PTFE tape but with one key difference. There is a layer of fiberglass threads between the adhesive and the PTFE coating. These threads have a high-temperature silicone adhesive coating that helps provide insulation. Coated glass fabric PTFE tape is primarily used for:
Heat sealing bars
Chute liners and gaskets
Bearing surfaces
Tabletop covers
Guide rails
Roll covers
Other common uses for PTFE tape include:
Sealing kitchen sink leaks
Pipe-to-coupling connections
Pipe-to-valve connections
Shower arms and showerheads
Temporary vehicle fixes
Threaded tub spouts
PTFE tape is known for withstanding the abrasiveness and heat of fuel. . Because of this, many mechanics use it to seal fuel lines or lubricate joints.
If you need PTFE tape for your home or business projects, Tape Jungle has various options to fit your needs. All PTFE tape isn't created equally. First, choose the specific PTFE tape you need based on the product use description. Then select a width and length.